I think my word for 2009 was a perfect choice! I've never had a "resolution" that I've enjoyed so much and it's only been a week!!
(Thank you
Janna
for making my lovely reminder! You are the Queen of Creating! and an awesome friend!)
The other day
Melissa
mentioned that her sister had made a cupcake purse for her daughter's Christmas gift. I had to have one! She hooked me up with her amazingly talented Real Life friend
Bridget
, who has a
tutorial on her blog.
So, yesterday I made this cute confection for Bitt-E's birthday, especially to match her cupcake pinafore.
Oh yes, I have visions of more cupcakes in my future! I fully plan to perfect my technique - with a cherry on top!


Today I started teaching Watercolor lessons in exchange for piano lessons! Saaaaweetttt! I'm trading with my fabulous friend and neighbor, and of course all of my kids got to sit in on the Watercolor lesson too! Really a fun way to spend the afternoon - Creating Artists!!
Monday I made chicken pot pie, and since I don't usually do the pretty biscuit topping (I prefer a pie crust, but it just wasn't happening) I just had to take a picture to post with the reicpe on
supercoolmomsrecipes
.
Today I get to cap off this fun week by teaching Art in DD's class! We're making
SNOWFLAKES
! It's always nice to celebrate winter, even if we don't get to truly participate.
Oh yes, this is going to be a fun year!

No one knows how to create like the people at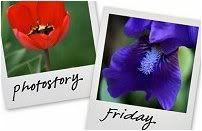 Hosted by Cecily and MamaGeek

Join in!