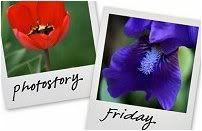 Hosted by Cecily and MamaGeek



You spend an inordinate amount of time in the bathroom. And YOU don't have to GO...

You start thinking of underwear as DISPOSABLE...

You find "friends" floating in the toilet... (reenactment)
And your toilet paper looks like this.

Nunca deje a un nino solo en el bano. (Never leave a child alone in the bathroom.) Unless you really don't mind sticking your hand in the toilet.
These pictures brought to you today, by the letter P and the Number 2.

The story? Yeah, it's the story of my life lately. I thought we had smooth sailing when we went cold turkey after running out of diapers. The first weekend went great. The next week was fairly uneventful. Then I began to have confidence in his abilities. Started letting him stretch his wings. Go it alone, so to speak.
Then things started to happen. Things like puddles all around the toilet. Stuff running down the walls. "Spit" wads thrown all over the place. Streamers of t.p. hanging from the towels. Toys floating in the toilet. I started to notice "washed" hands and splashing, when I hadn't heard the faucet.
I began documenting the experience in earnest when I rushed in to use the toilet myself one day and found my four buddies floating. There was no time for a picture at the time, thus the reenactment.
I realize I kind of have a theme going with my PSF's. Some people have their minds in the gutter. Mine must be in the toilet. Sorry.