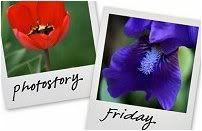 Hosted by Cecily and

MamaGeek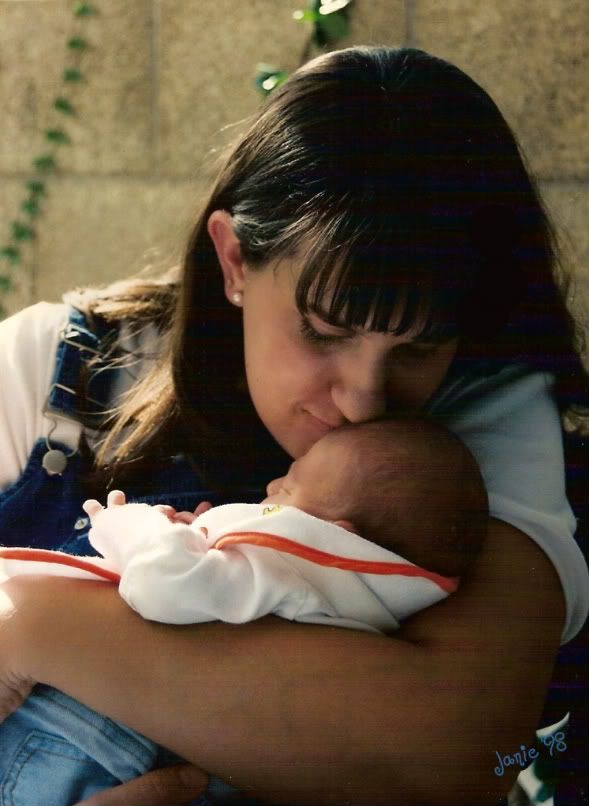 My Sister, Julie, with her firstborn, Thanksgiving 1998
The other day I was driving and saw a truly Epic Kiss! Seriously, this kiss was so steaming romantic it actually caught my attention. I'd have turned around to take a picture if I hadn't known the couple. It made me really contemplate how few times we actually see a sincere romantic kiss.

One time when I was looped from having a baby and completely sleep deprived, I got up in the middle of the night. I was sitting on the toilet mostly asleep and every time I'd close my eyes I could see an oval that contained a slide show of every kiss I'd ever seen. I could open my eyes and it wasn't there, but close them again and there were the pictures, about 1 every 3 seconds, clicking past...Mom's kissing babies, VJ day, couples kissing, old people kissing, grandparents kissing kids, kids pecking each other on the cheek, wedding kisses, smacks, pecks, make outs, every card or advertisement kiss I'd ever seen, movie stars, neighbors, family. It was seriously, the most Amazing Experience. I wish I had it on film. The slide show. Not me, sitting on the toilet, watching the slideshow.

Here are a couple of kisses, I didn't take - one of me and my youngest, and one of the most recognizable kiss in History.


VJ Day