The babies wanted to help me sort the beans this morning. (They always come running the minute they hear those beans start to clink in the pot.) But, after sorting through the entire pile, without culling out one dud, I decided to give them their own sensory beans.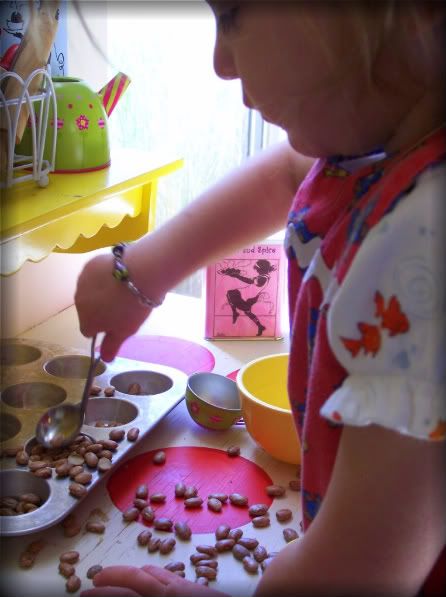 They LOVED running their hands through them - pouring, scooping, and playing.



I guess it's no worse than the water/cracker/cereal messes they usually make in BittE's kitchen.
(Wondering about her kitchen? Click Toddler Kitchen 1, Toddler Kitchen 2, and Kitchen Accomplished!)