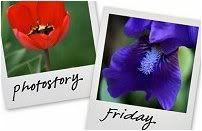 Hosted by Cecily and MamaGeek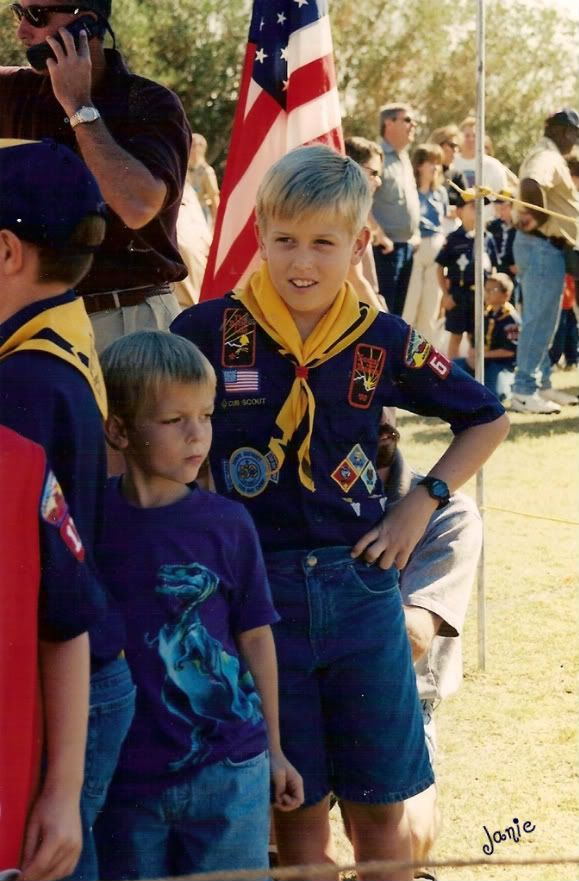 Two of my boys at a Scouting Event. It must have been about 10 years ago (judging by the approximate age of the boys and the size of that guy's cel phone). This is a yearly scout fundraiser. Each troop hosts a booth and sells tickets. At this booth, the boys were probably waiting in line to walk across a rope bridge or something equally exciting.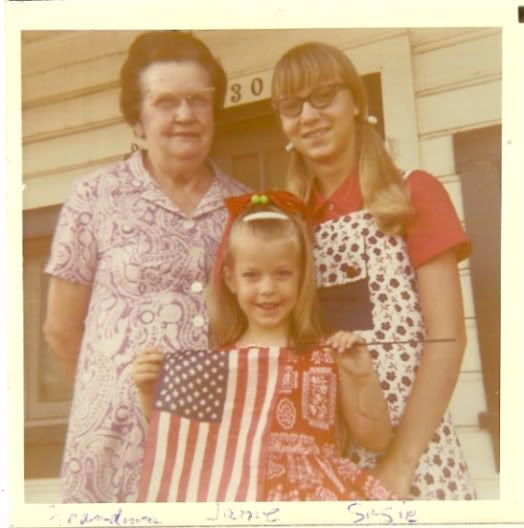 And in observance of Independence Day - a picture of little me (holding the flag) with my Grandma and my cousin Susan. It was 1970 and I was three years old. My sister and I had spent a week in Prescott, Arizona with my Grandma and Grandpa. Every summer they would go spend a week or two there so that Grandpa could race his horses and ride in the parade. On this morning, I was too afraid to ride in the Parade. My sister was riding with Grandpa, while I stayed on the sidewalk to wave my flag as they rode by. I remember the dress (my favorite), I remember the parade, and I remember getting a set of plastic teacups that I spent hours stacking - teacup, saucer, teacup, saucer.
1976 Olympic Joke: How do they fill the Olympic Pool? Mark Spitz (If you've never heard the name, you're too young. Don't worry about it.)