The masterpiece of a Graduation Cake I made for my Brother, the Junior High Science Teacher's party! Taaa Daaa! It was a hit and only 3 people were really grossed out. BTW, the entire thing is edible - except for the toothpicks! Watch out Duff.
(Sorry to my regulars - uneventful week.)



Join in the Fabulousness that is...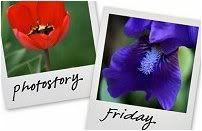 Hosted by Cecily and

MamaGeek